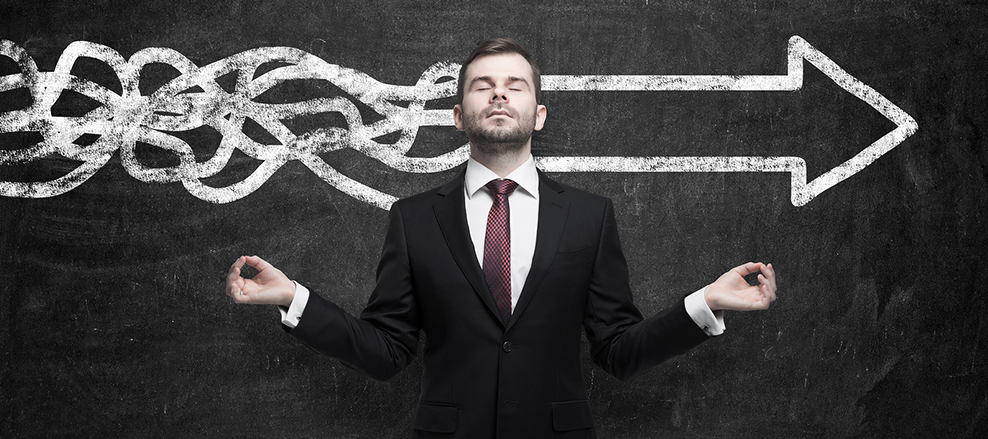 That Artificial Intelligence (AI) is having a huge impact on business is nothing new. Market projections of revenue gained from AI deployment will be in the neighborhood of $36.8 billion by the year 2025, and are already at the $643.7 million mark today.
But for all the buzz surrounding AI and its cousins, Big Data and digital transformation, it has been hard to imagine what concrete business applications the technology would have outside of business intelligence and marketing and CRM. Indeed, one assumption we keep running into is that the more "human" side of business—sales and customer service—has little to gain from AI.
That assumption is being proved wrong. For one thing, sales roles are getting closer scrutiny, with over 3 million sales jobs expected to disappear over the next 5 years. This means that fewer and fewer reps will be expected to drive more and more growth, just to survive. It also means a keener focus on activities that lead directly to more closes. In short, higher sales productivity.
And yet, one of the biggest obstacles to greater sales productivity is knowledge hunting, or more precisely, the time and effort sales reps have to put in uncovering just the right bits of information they need from the content silos at a given time.
This is something AI has become incredibly good at: Extracting just the needed information from a large base of unstructured data and conversations. We can illustrate this best by looking at a couple of the use cases for our own AI knowledge automation solution, Nimeyo. Nimeyo provides some good examples of how sales teams are now using AI as their sales enablement tool of choice.
AI Use Case #1: Smart Knowledge Bases and Email Autoresponders
The Context:
Sales teams depend critically on being able to answer a prospect's questions quickly and accurately. For a large sales organization, this requires a huge chunk of a sales rep's time. Complicating this picture is the fact that many organizations are geographically scattered, and large numbers of reps are expected to learn about complex products and respond to customers' queries about them in a short amount of time.
Reps often rely on sales enablement and product/technical marketing to provide them with technical information about product features, capabilities, solutions, and roadmaps. Many have set up email distribution lists to align sales and marketing teams in an effort to control the flow of customer-related information.
The Challenge:
What these distribution lists look like in real life can be less than stunning. Reps ask questions and then wait for responses from a subject matter expert (SME)—often someone located halfway around the world. This means an average response time measured in days, with many inquiries requiring multiple follow-ups. Even after such an extended process, roughly 50% of information requests are left unanswered.
Life is not easy for the SMEs either, who often find that more than a third of the questions they receive are repetitive, having been answered in previous conversations. While SMEs are using wikis and other tools to disseminate knowledge, these rarely are used regularly by reps. Nor do SMEs have a way to "check the work" being done by sales reps by providing feedback on things such as product decks. The result is a lot of redundant effort, and less time for sales teams to actually work on closing deals.
How AI Helps:
Nimeyo's AI solution allows these kinds of sales organizations to automatically build and dynamically sustain a knowledge base of information from email threads in a distribution list. An email autoresponder can be set up that automatically reviews each new email sent on various distribution lists, automatically identifies the information request, and responds with the most appropriate knowledge. The responder can also carbon-copy the relevant SME so he or she can further contribute or revise the answer, if needed.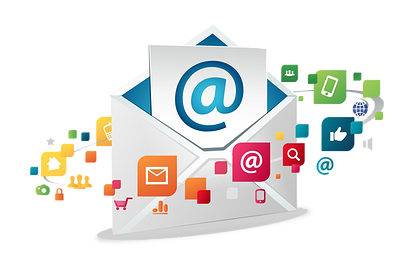 If a response is not available (because the product being discussed is brand new, for example), the AI system waits for responses to the email thread from the SMEs, and that knowledge is then added to the knowledge base for future use.
With this AI technology, reps are able to get their questions answered in under 30 seconds—from anyplace, and on any device, using just their favorite email client. They no longer have to monitor emails on distribution lists but can still leverage the collective knowledge generated by the people on that list over time.
For their part, the SMEs no longer have to deal with repetitive questions, and when they do respond to questions, they can be assured that their contribution will be leveraged in all future inquiries. Large organizations that rely on email as a primary tool for collaboration can leverage a tremendous amount of tribal knowledge that field teams generate for efficiency and effectiveness.
AI Use Case #2: Extracting Information from Unstructured Collaboration Tools (Slack)
The Context:
Today's modern sales organizations are using popular collaboration tools like Slack, HipChat or Microsoft Teams to communicate and collaborate. In some of the growing organizations, channels in Slack or HipChat are extensively used to discuss products, pricing, competitive situations, solutions, and related topics. These channels are treasure troves of tribal information relating to product, customer, and business.
The Challenge:
Slack, to take one example, started out as a medium for informal communication. It quickly became an alternative to email in many organizations, with broad adoption. However, tools like Slack don't impose any logical structure on the content thus generated, focusing solely on making conversations flow naturally. As a result, search and retrieval are slow and painful.
While there are benefits to this kind of communication, more and more sales organizations are now realizing the costs of using such synchronous, always-on, noisy mediums. Sales reps in particular are spending more and more of their time trying to extract the useful information they need from a sea of noise.
How AI Helps:
Nimeyo's NLP-driven bot can provide answers to sales-related questions right within Slack.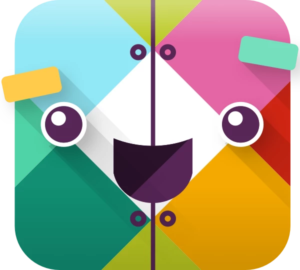 Sales reps can direct-message the Nimeyo bot in Slack and get relevant information, irrespective of where that information may reside.
For example, the Nimeyo bot can fetch a competitive battlecard from Google Drive or Box, or fetch the status of a particular deal from Salesforce CRM or status of a customer issues from Zendesk or answer an RFP question from RFP database. The bot can also present snippets of conversations that might have occurred within Slack itself and that are relevant to the request.
The Nimeyo bot also becomes a virtual user in the channel and listens to the chatter. When a real question is asked by a rep for which it feels it has an answer or relevant information, it will jump in with that information—like a real human being. Again, the information source can be any document, CRM, ticketing system, email, or the Slack channels themselves.
In short, AI can be used to sort through unstructured data, extract relevant knowledge, and present that knowledge on demand as if it were a regular user—but without the delay.
These are just two simple ways that AI agents are automating knowledge-hunting activities. Sales organizations that do this remove a major time-waster, thus freeing their reps (and their SMEs) to focus more on revenue-generating activities and boosting productivity. In fact, Gartner predicts that, by 2020, 30 percent of all B2B companies will employ AI to augment at least one of their primary sales processes.
And if you are still in doubt… we would love the chance to prove the value of such automation. Sign up for a free trial of Nimeyo, and we would be delighted to give you a tour and show how the Nimeyo AI can be best used for sales productivity in your organization.