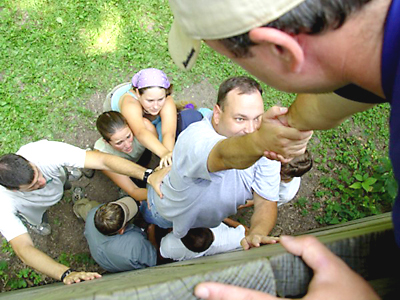 Sales Enablement is an essential element for any company trying to increase their sales productivity.  Sales enablement goes by many definitions and has many tools, but in essence, it is the creation and distribution of sales collateral to help salespeople move prospective customers faster through the sales pipeline.
Traditionally, the creation of sales enablement content is centralized, meaning that a few select individuals – either in Sales Enablement or in Marketing – control the flow and content. Although this approach, in theory, ensures the most accurate and relevant information is distributed to sales reps, in reality it can be problematic for a couple of reasons. First, companies generally have to allocate resources, including dedicated headcount, to coalesce and oversee any and all changes. Not only is this costly, but it means that the people who are creating content for sales enablement are separated from the front-line realities of the sales process.
Second, in order for the sales enablement efforts to remain effective, content must be constantly updated and changed. Product requirements, roadmaps, priorities, customer feedback, customer perception, and customer needs all change in real-time.  By the time it takes for information to bubble up from the boots on the ground to the top, and then back down again – your organization is already behind.
While top down sales enablement is important, it can benefit immensely when combined with bottom-up sales enablement. Bottom-up sales enablement places trust in the sales force's ability to self-regulate and internally communicate. Bottom-up sales enablement works by capitalizing on the natural and abundant information exchanged amongst sales reps themselves and between sales and marketing. These natural conversations through emails, chats, document exchange, etc. are tremendously context and content rich, and if leveraged correctly, allows the sales force to be tremendously agile.
There are tools in the market that almost everyone uses. For example, Slack/HipChat for messaging and email/Box/Google Drive/SharePoint for product document sharing are standard in growing and mature sales organizations.  Unfortunately, this tribal, customer-centric, valuable information is never leveraged to improve sales performance. A true bottom-up sales enablement tool should allow sales rep to quickly and effortlessly gather needed information by leveraging what was already discussed or documented from prior similar situations.
For example, if a sales rep extensively uses email as her preferred means of communication, a tool that would not only allow her to share information to her colleagues, but also allow her to consume information within email would bring tremendous efficiency. Similarly for groups that have adopted Slack for casual conversations, providing the ability to share and consume sales intelligence from within Slack would be very effective.  After all, sales reps are judged on selling, not on how well they navigate internal information silos. This truly bottom-up approach where information flows up from reps and becomes knowledge that then flows down to the people who really need it in real-time is the holy grail of sales efficiency.
We at Nimeyo have spent years developing a system that aggregates information from scattered sources and builds a layer of intelligence using classification, personalization and learning. Moreover, this self-built intelligence is then delivered back to reps when and where they need it through tools they already use, like Salesforce, Slack, email, or mobile.  If your sales reps are spending more time looking for information than actual selling, drop us a note and we will show you how we can help.